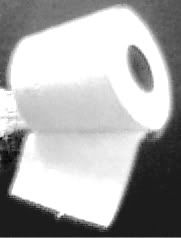 A summary of links relevant to the Current Global Economic Crisis...

Do you know, im sitting here, and trying desperatelly to come up with something articulate and intellectual to start this posting off, and put quite simply, i f**n cant...

So perhaps i should STOP trying to be a smart ass, and maybe just put up a few links, and that way i might get me somewhere... so here goes...
=================================
Brokers threatened by run on shadow bank system
- A network of lenders, brokers and opaque financing vehicles outside traditional banking that ballooned during the bull market now is under siege as regulators threaten a crackdown on the so-called shadow banking system.
Credit Crisis Crushing UK Banks
- The next wave to hit the UK banking sector began in early April 08 and has not only failed to dissipate but intensified due to a series of events


RBS issues global stock and credit crash alert
- The Royal Bank of Scotland has advised clients to brace for a full-fledged crash in global stock and credit markets over the next three months as inflation paralyses the major central banks.


OPEC accused of 'economic terrorism' Lawsuit says organization is 'participant in price-fixing'
- The Organization of Petroleum Exporting Countries is a "price-fixing scheme" intent on damaging the free world with its "economic terrorism," charges the founder and former head of Judicial Watch in a lawsuit.


Central bank body warns of Great Depression


If
this
and
this
is true, and
this
or
this
is true, then could
this
and
this
and
this
be to blame? - Someone is lying to us???


The French Connection
- The financial mess continues to deepen... Daryl Bradford Smith & Muhammed Rafeeq discuss the details cutting right through the Bull-Shit!!!...


Total Notional Value Of DerivativesOutstanding Surpasses One Quadrillion
EXECUTIVE BRANCH AND CORPORATE TYRANNY BY DERIVATIVES FRAUDS
- We have watched Hillary fight like hell to hold on to the 'power' of the CFR-TRILATERAL-BILDERBERGER- Clinton-Bush DRUG and MONEY LAUNDERING OPERATION.. and SHE LOST..


The Sub Prime MeltdownIs Tip Of The Iceberg
- The Financial Tsunami has not reached its Climax Credit Default Swaps: Next Phase of an Unravelling Crisis


The Derivatives Market is Unwinding!
- A couple of months ago, a financial analyst who sells derivatives told me that fears about a meltdown in the derivatives market were unfounded.


UK House Price Forecast 2008- Bear Market is Only Beginning
- UK House Prices, the current bottom line - Down 6.4% year on year, Down £14,600 from the peak, Down 7.2% from the peak. Down 3.6% on a quarterly basis.


Worthless CDOs and the Sphinx
- Some readers here have suggested I not talk about the elections because it conflicts with dearly held beliefs.


The gods of greed
- They promised economic stability, order and prosperity. But instead the world's bankers have delivered chaos, debt and uncertainty,,,


The Great Oil Swindle
- How much did the Fed really know?


European banks harder hit by credit crunch than US rivals
- and if the Maritime post i made bears any truth, then the European and London Central Banks are in big beeeeep! Second Round effects are a comin Trichete, and when they do there will be LOADS more arrests!!!


European Stocks Drop Most in Four Months; BMW, Michelin Retreat
- European Stocks had the biggest weekly decline in four months after oil rebounded and U.S. reports added to concern the world's largest economy is stalling.
= = = = = = =


Mike Ruppert : The Truth and Lies of 911
- The Biggest Lie and Cover-Up of all Time!!! - This pioneering, groundbreaking expose of 9-11, now two years old, painted a stark and accurate picture of our world today and TOMMORROW. Mike's new introduction "connects the dots."


The Energy Non-Crisis
- Look, i will keep promoting this untill you have ALL seen it, so give this man the time. And be informed, please!!! Get Googling peeps, get googling!!! and switch off that telly!


The End of America
- Talk by Naomi Wolf, Letter of Warning To A Young Patriot" given October 11, 2007 at Kane Hall on the University of Washington campus.


HYPERINFLATION SPECIAL REPORT
- The U.S. economy is in an intensifying inflationary recession that eventually will evolve into a hyperinflationary great depression. Hyperinflation could be experienced as early as 2010, if not before, and likely no more than a decade down the road.

= = = = = = =

Llinks i highly reccomend for catching up on the Global Economy before you entertain mine. And dont forget, Im not into NiP TuK EyE CandY sites so be warned!!!...